Software Sales Playbook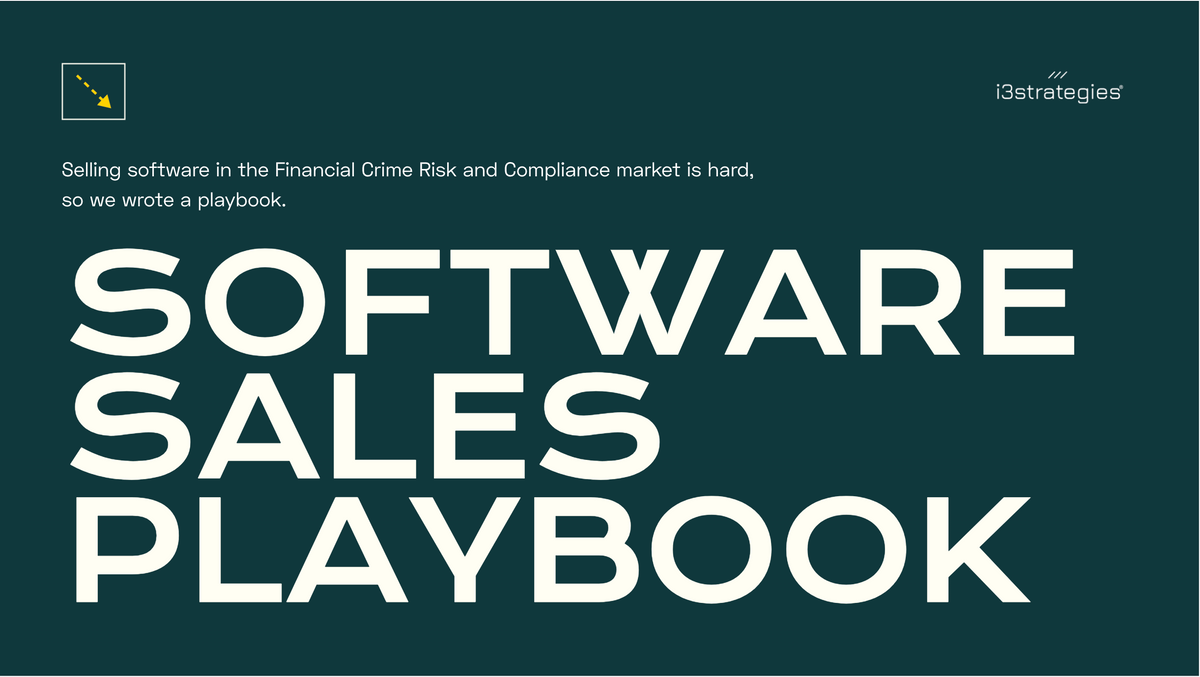 We are pleased to share a new resource: an 8-chapter, 93-page, 20k+ word playbook for selling financial crime risk and compliance software.
This free resource is an accelerator for new and experienced sales professionals alike. It is also beneficial for buyers in this space to review the dynamics involved in the sale/purchase of software solutions. For investors, an ideal resource to help portfolio companies spin up revenue operations or to gauge the right strategies and approaches.
Access the digital playbook here or download the .pdf version below.