FinCrime Modernization: Big Opportunity for Strategy Consultants

Scottsdale, Arizona, June 21, 2022 – i3strategies®️, a boutique consultancy with unique expertise in the Financial Crime Risk and Compliance space, is pleased to present our latest blog post.
The AMLA 2020 and its mandate to modernize creates new opportunities for consultants that provide services to financial institutions, fintechs, and cryptocurrency exchanges.
Financial Crime Risk and Compliance is entering a new phase. The law is pushing the government and industry to modernize. This means building better technology, extending regulations to new financial and professional sectors, upgrading federal regulatory agencies with more people and better technology, and focusing on deploying effective regulation.
These moves present opportunities for consulting firms to assist their clients facing modernization challenges. One valuable service is helping with creating Modernization Plans.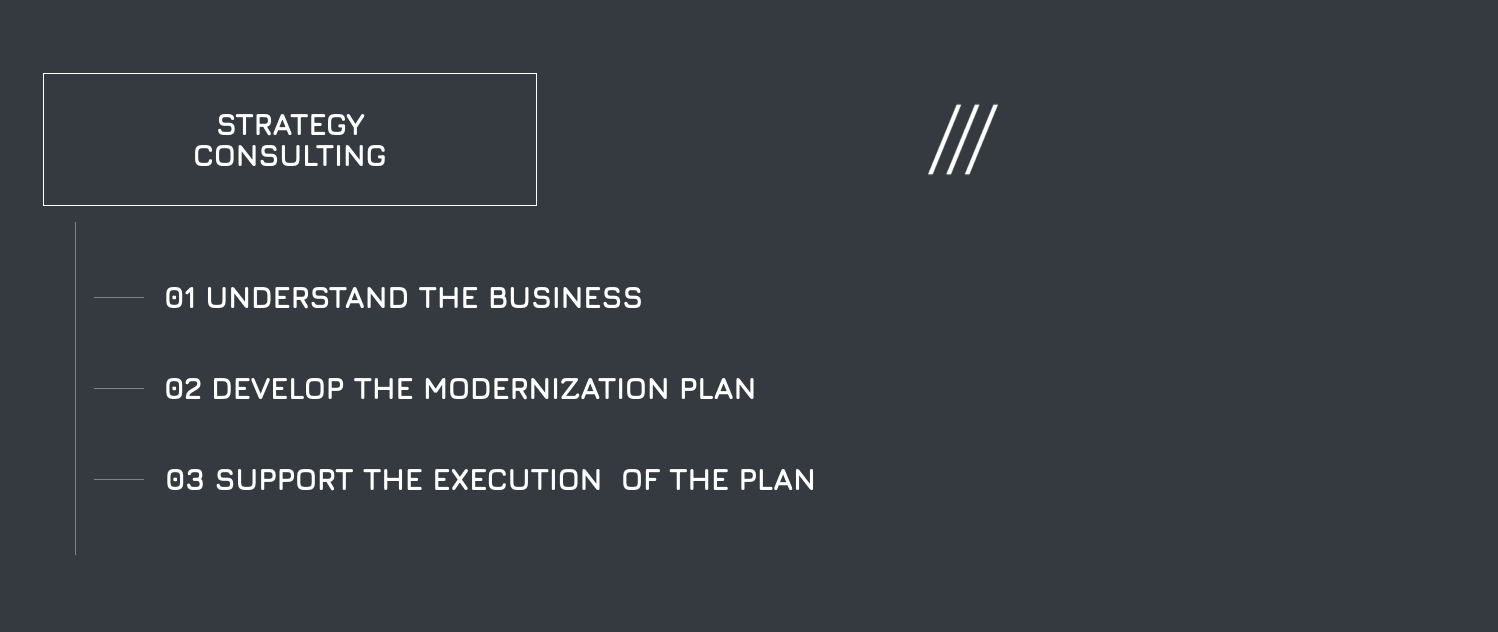 Strategic planning is often missing from Financial Crime Risk and Compliance. Think of Financial Crime Risk and Compliance as a line of business. Would the C-Suite and board of directors permit a commercial lending department, retail banking group, or a trading team to operate without a defined strategy and plan? Of course not. So why is a strategy so often missing for Financial Crime Risk and Compliance?
What exactly is strategic planning? One way to understand strategy is to picture what it is not. Strategy is not spending a big chunk of time reacting to internal audits and regulatory exams. Strategy is not about being "busy" all day long, hopping from one meeting to the next, and addressing issue after issue. Strategy isn't implementing new software only to find out current staff levels cannot manage additional output.
Strategy starts with thinking deeply about where Financial Crime Risk and Compliance is heading in the next five years. It is understanding what new laws and regulations require, being honest about the current state of a program, and the work and investment needed to get from today to where it needs to be in five years.
Strategic planning defines outcomes (where a program needs to be) and then determines the individual objectives necessary for the goals to become a reality. Each objective requires a plan - the work steps and resources needed to reach the objectives. In other words, strategic planning defines the destination and how an institution gets there. Financial Crime Risk and Compliance programs will bounce from one issue to the next without a strategic plan. Everyone constantly feels busy and often confuses this busyness as evidence of a well-run operation. Financial Crime Risk and Compliance leadership's responsibility is to ensure everyone is working towards clearly defined objectives. Organizations can benefit from having an outside perspective and expertise in this effort.
It takes time and a lot of thought to produce the right strategy that is likely to succeed. It needs input from executives, managers, and workers across an organization. The Financial Crime Risk and Compliance strategy must integrate with the organization's larger group-wide strategy. For example, if the business plans to unveil new products, expand operations to new markets, or shelve an existing service, is the AML and Fraud and Sanctions team aware? Have they planned for the changes in risk that may arise? Do current staffing levels, technology, and processes support the new strategy? These are questions a good advisor can help answer.
Modernizing Financial Crime Risk and Compliance programs is unlikely just to happen. As new regulations roll out and the industry focuses more on improving and strengthening programs, they need a multi-year plan to achieve success. Having input and advice from experienced consultants will make a significant difference. Consulting firms should be having this conversation with their clients now.